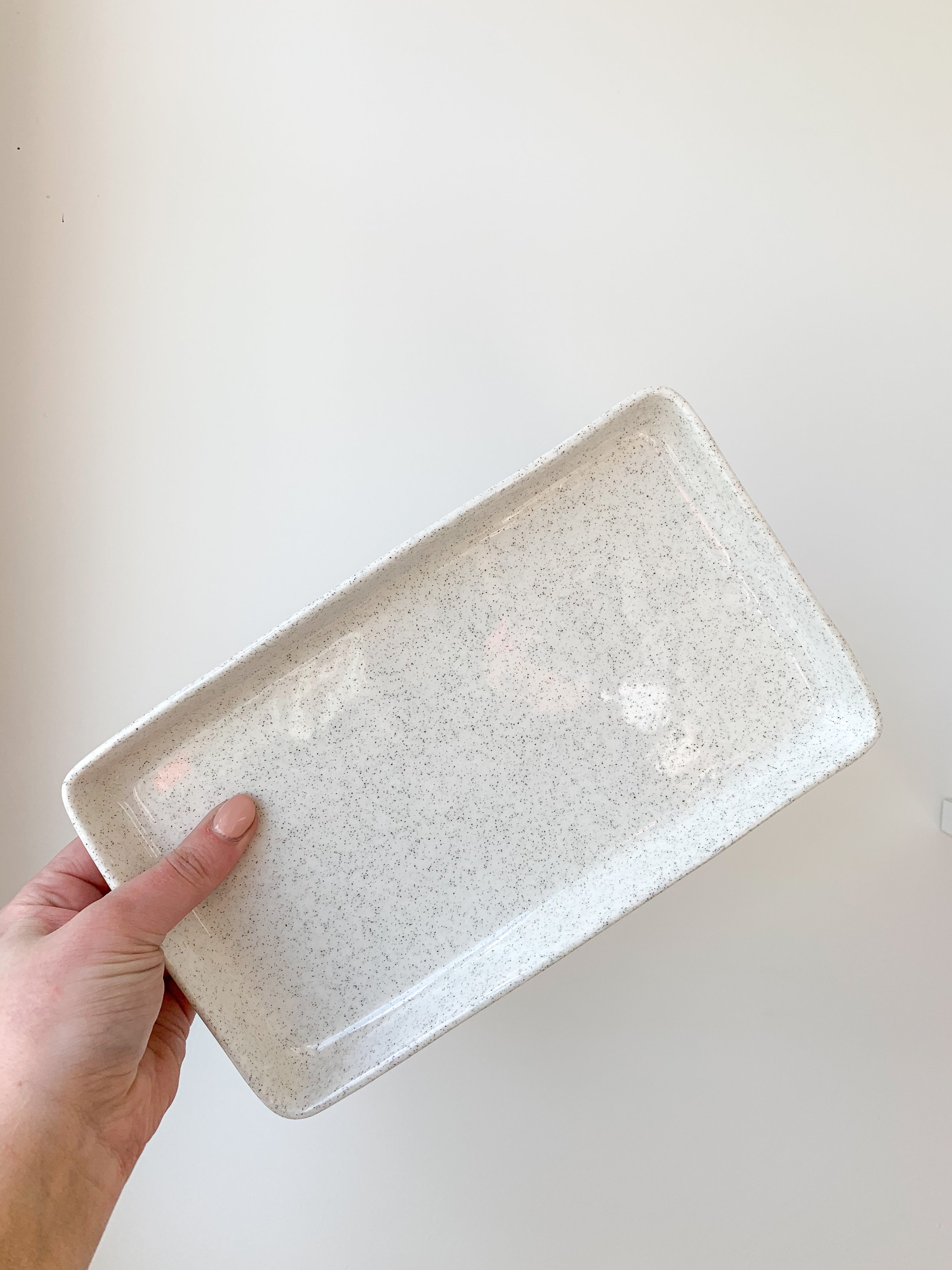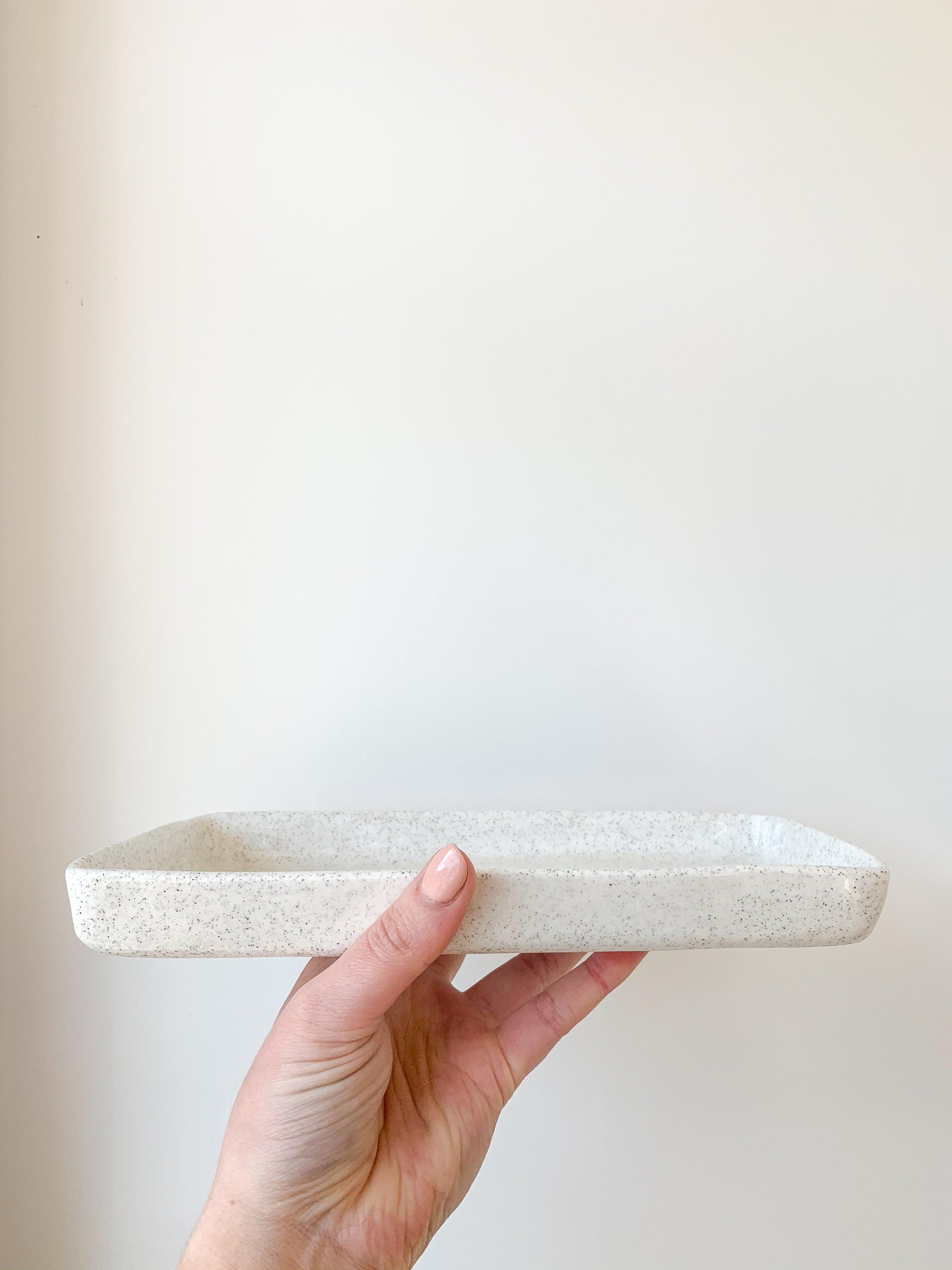 Yondo Rectangle Tray
Dimensions: 14cm width, 24.5cm length, 2.5cm height
Available in: 
NZ Porcelain Clay infused with Waihi Beach sand. This addition creates a beautifully soft minimalist look to suit any decor.
or:
NZ Porcelain Clay with a special blend of organic materials to create the new Fleckle effect, developed by Claybird Ceramics. A lovely creamy white clay with dark brown flecks.
All the ceramics are fired to very high temperatures, making them strong and durable.  Using tried and tested food-safe clays and glazes.  
All Claybird pieces are dishwasher and microwave safe - except gold decorated pieces.  
Take care to avoid sudden temperature changes (ie: from microwave to cold stone bench top) as this is likely to cause thermal shock, and will result in a piece cracking. When storing, make sure bottoms of wares are fully dry. Avoid soaking for long periods - dry upside down if this happen
Vendor: Claybird Ceramics
Information
Luxury Brands
We carefully curate international brands you love.
Order tracking
We use New Zealand Post with track and trace within New Zealand.
Read more about Shipping — Here
International Orders
Australian orders are not tracked. If you wish to add tracking or courier to your order please contact us for a customised quote.