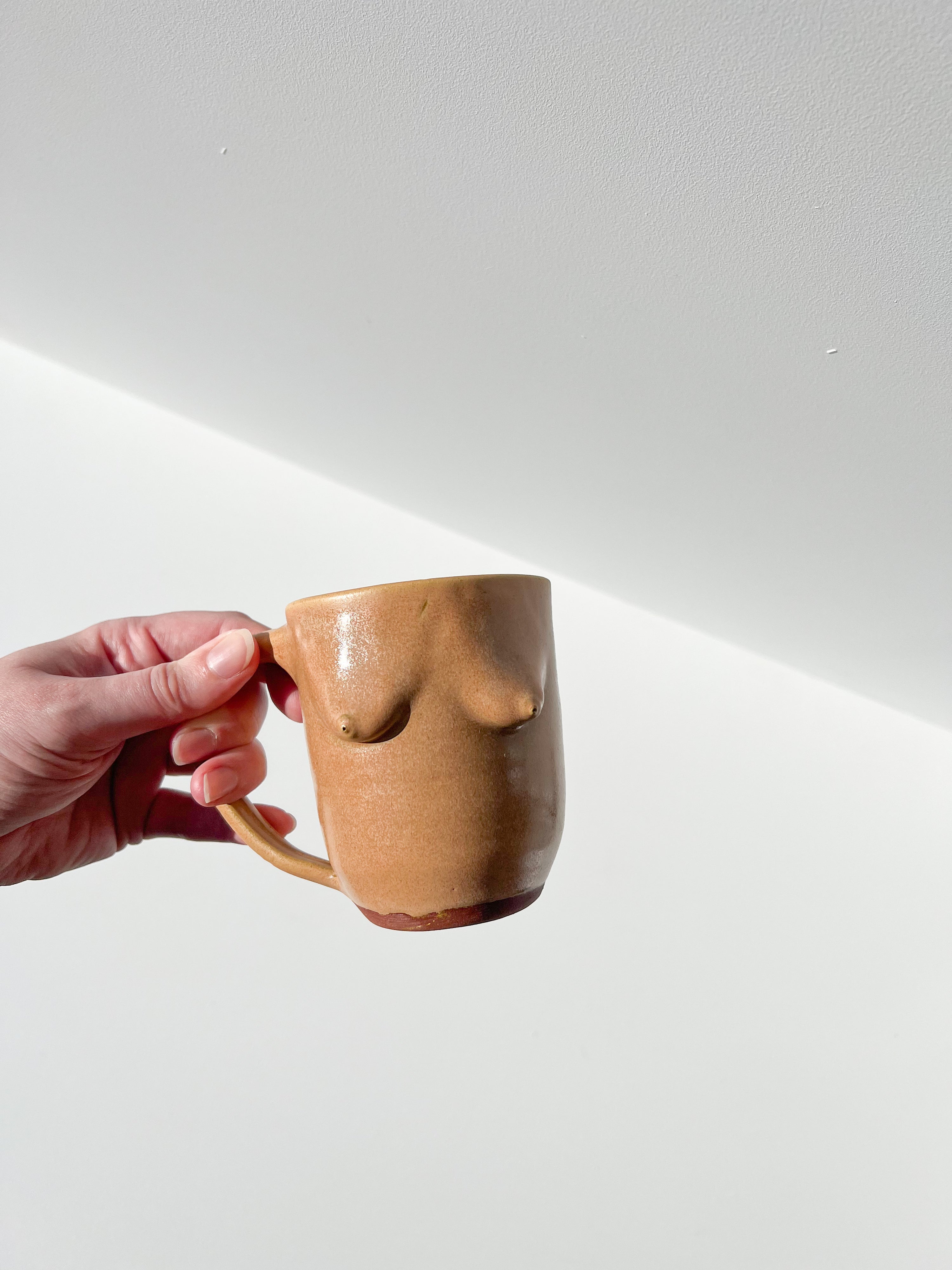 Sunshine incarnate! Named after a photo-taking, crazy-dancing dog mom & lupin enthusiast.
Elizabeth is a warm honey glaze with satin finish on a tan clay body.
Sizes, shapes and colours vary due to handmade nature.
Artemis Ceramics Boobie mugs are all handmade by Georgia in Auckland, NZ.
"I decided recently to study midwifery, because I have had a longstanding fascination with the practice and wanted to pursue a career where I can nurture, support & advocate for birthers and their precious babies as they enter the world. Making boob mugs has forged so many beautiful connections & relationships with people from all walks of life – but especially mothers and midwives! The ceramics are all wheel-thrown and hand-sculpted individually, so no two are the same – just like our bodies.
It's my hope that the ceramics I make will celebrate the bodies of woman & boob owners, normalise breastfeeding, and adorn the homes of those who just love a good nude. "
Information
Luxury Brands
We carefully curate international brands you love.
Order tracking
We use New Zealand Post with track and trace within New Zealand.
Read more about Shipping — Here
International Orders
Australian orders are not tracked. If you wish to add tracking or courier to your order please contact us for a customised quote.